MEET OUR CARING VET
Our team members are dedicated to the well-being and optimal health of the pets in our care. We believe in client education and strive to meet the unique needs of both the pet and its owner. We stay abreast of our field through a commitment to ongoing continuing education courses.
The PetStar Animal Care team thanks you for choosing us. We understand how much your companion animal means to you, and we treasure the extraordinary bonds that exist between pets and their owners.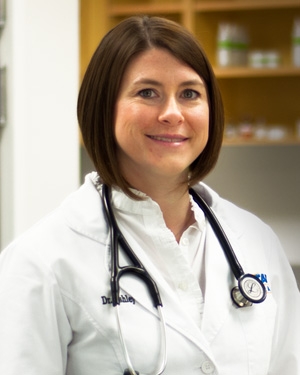 Ashley Turner, D.V.M.
aturner@petstaranimalcare.com
Dr. Ashley Turner was born and raised in Bossier City, LA. She began her undergraduate studies at University of Louisiana at Monroe, following her interest to join the water ski team. She decided to pursue a career in veterinary medicine, and completed her bachelor's degree in Animal Science from Louisiana Tech University. Dr. Turner earned her Doctorate of Veterinary Medicine from Louisiana State University in 2008.
Dr. Turner worked in a fast-paced, small animal clinic in Shreveport for two years before joining the PetStar team in Ruston in 2010. She is now pursuing her dream of owning her own business. She is experienced in small animal medicine and surgery. She also brings expertise in treating exotics. Dr. Turner is a devoted wife to her husband, Troy, and a loving mother to her daughters, Ella and Amelia. She has two canine companions, Lola Jean and Delta Dawn. Dr. Turner enjoys reading, riding UTVs, and water skiing. She is truly a country girl!